Weald of Kent Country Craft Show
7-9 SEPTEMBER 2018 · PENSHURST PLACE · TONBRIDGE
OPENING TIMES 10AM – 5PM
We will be exhibiting at the 'Welad of Kent Country Craft Show' in September. Discover delightfully crafted products and soak up the atmosphere with 150 stands and activities to experience and enjoy. Craft Workshops, demonstrations and live music run throughout the day in the striking landscape of Penshurst Place – a truly special day for you and your family.
Dogs are welcome at the Fair, but cannot enter the Food Hall or children's play areas (with the exception of assistance dogs).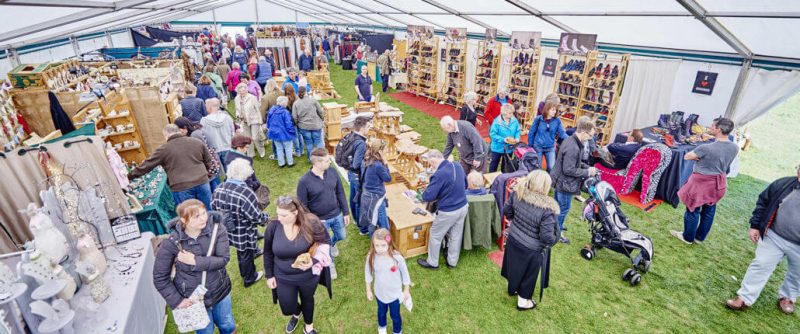 Country Homes & Interiors Christmas Fair
9-11 NOVEMBER 2018 · PENSHURST PLACE · TONBRIDGE
OPENING TIMES 10AM – 5PM
We will be exhibiting at the 'Country Homes & Interiors Christmas Fair' in September.
Discover 100 stands featuring home, gifting and lifestyle products selected by the magazine's team of experts, plus enjoy the beautiful Italian gardens and the seasonally decorated Barons Hall filled with festive styling ideas.
Chiddingstone Castle Christmas Fair
24th November 2018
We will be exhibiting at Chiddingstone Castle grounds at the Vintage Fair on the 24th Novemver 2018. The fair is open from 11.00 until 4.30 and the grounds of the Castle present a beautiful setting and great day out. Hope to see you all there!
Chiddingstone Castle
Hill Hoath Road, Edenbridge TN8 7AD