Announcing our new stockist in Ticehurst, East Sussex
We are developing a network of stockists in the UK and Greenfinch are our first of what we hope will be many. Ideally suited are boutique shops, concessions, makers galleries and others we've not thought of!
The whole of the UK is available, so if you are interested in becoming a stockist with a wholesale account then please contact us.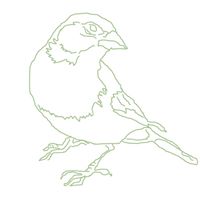 Greenfinch Shop
Church Street, Ticehurst, East Sussex TN5 7AE
Tel: 01580 200953
Visit Greenfinch Shop on Facebook